We had so much fun attending Serving Up Style this year. After making predictions about what we thought would be our five favorite Serving Up Style dining rooms, seeing the rooms in person blew us away.
(Be sure to see the Serving Up Style awards page to see if your favorites won the Designer's Choice award, People's Choice award, and more.)
If you left SUS as inspired as we did, you may have spent the past week wondering how you could transform your dining room. While we suggest going straight to the source and calling up your favorite designer for a big project, here are six pieces from your favorite designs that you can DIY this weekend.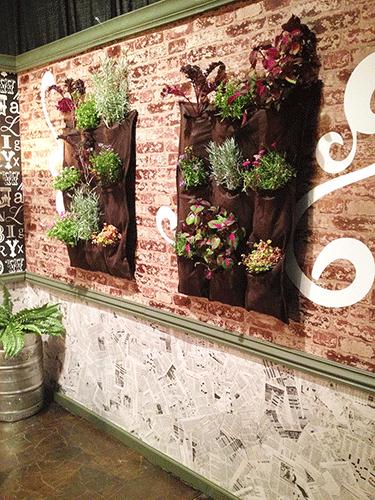 Pocket planters are great for rooms that need a little green, especially smaller spaces without a lot of real estate on the floor or countertop. Purchasing and installing a product like Woolly Pocket makes hanging plants on your wall easy. Or, if you're feeling particularly crafty, you can make your own hanging plant pocket.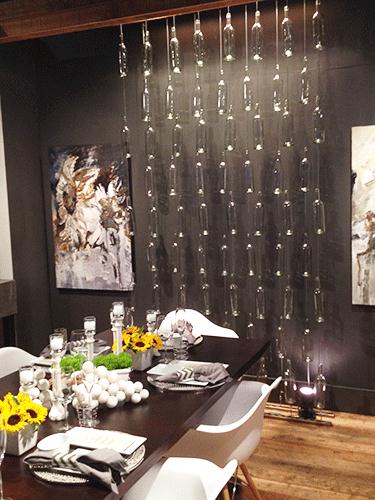 This installation of glass bottles offers some texture and light to a bold, dark wall. There are many ways to adapt the suspended glass bottle idea to your home, budget, and level of craftiness. What will you come up with?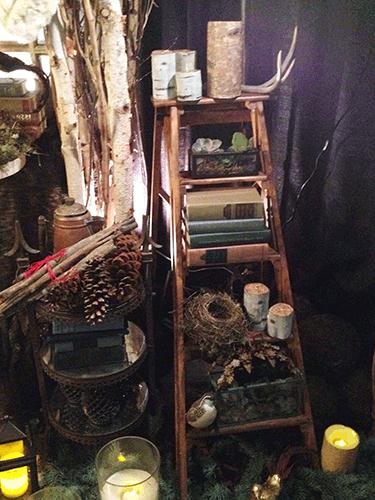 To add more storage space to a room with a vintage feel, consider putting an old ladder to good use. If you don't have any ladders lying around, you can go hunting to salvage one from your local second-hand store, or make one from scratch.
You don't have to be a professional taxidermist to capture the rustic charm of mounted animal busts. Since the release of the oft-imitated cardboard reindeer head, animal-friendly busts have become a hot item. There are now many options for DIYing your own furry friend to add an old-world charm to any room in your house.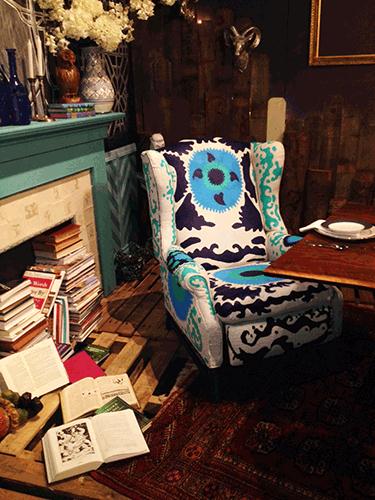 Particularly talented DIYers will appreciate the straightforwardness of a blank canvas. Using latex or fabric paints, you can completely makeover an old chair in a new color, or selectively apply paint in a design, like the students from Portland Community College did here.
As we've already seen with the pocket planters, getting creative with displaying your plants and flowers can yield eye-catching results. Here, the use of test tubes with colored water adds an extra splash of color to the room. If you're not sure how to approach mounting the test tube vases to your wall, try this simple approach.
What were your favorite pieces from this year's Serving Up Style? Did you pick up any fun DIY ideas? Let us know in the comments.