There's so much going on at the 5th Annual Serving Up Style 2013.
2012 HGTV Design Star Danielle Colding is going to be there. We're facilitating seven CCB Continued Education Credit courses. There will be auctions and food and drinks and celebration, all for an incredible cause — raising money and awareness for Molly's Fund Fighting Lupus.
One of the most exciting parts of the event is witnessing the work of local designers. Each year teams collaborate with interior design firms, architectural firms, design students, painters, flooring installers, artists and anyone else they think can help them bring their dining environment to life.
While Danielle and the rest of the judging panel are set to pick the official winners, we wanted to weigh in with our favorites. We surveyed what the designers had to say about their own work and the sketches they put together to compile our list of the 5 Serving Up Style rooms we're most excited about.
1. Tranquil Hideaway by urban i.d. Interior Design Services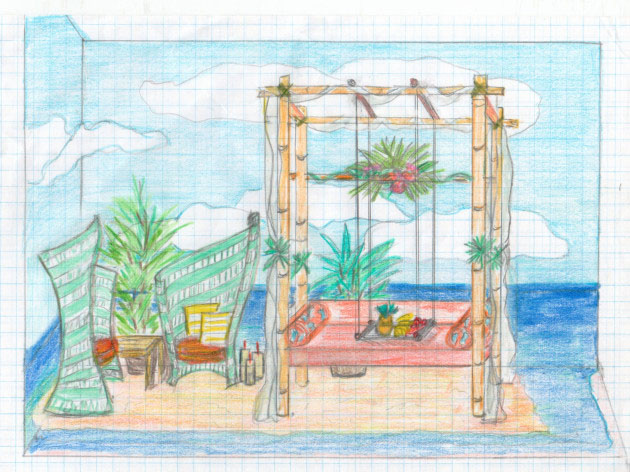 When asked in their Houzz.com questionnaire what famous celebrity or dinner guest would feel most at home at their table, Urban I.D. decided it would have to be a hip, laid back couple like Goldie Hawn and Kurt Russell. Looking at their image, we have to agree. When it's time to take a break from saving the day, you can't beat this glass art oasis.
2. COLORbomb by Garrison Hullinger Interior Design, Inc.
Garrison Hullinger worked with Murrayhill Remodeling to create a space that combines whimsy with elegance. This room is sure to be a favorite of those with a Technicolor palette and a healthy imagination.
3. Woodland Soiree by MDH Studio
Playing to their Portland audience, MDH Studio chose to highlight the textures and colors of the great outdoors in their rustic dining room. Animal skin and rough patina wood is offset by the pristine crystal chandelier, giving an elegant touch to the wild space.
4. Glamp the Casbah: NW Meets Marrakech by Mobius Home + Studio G Creations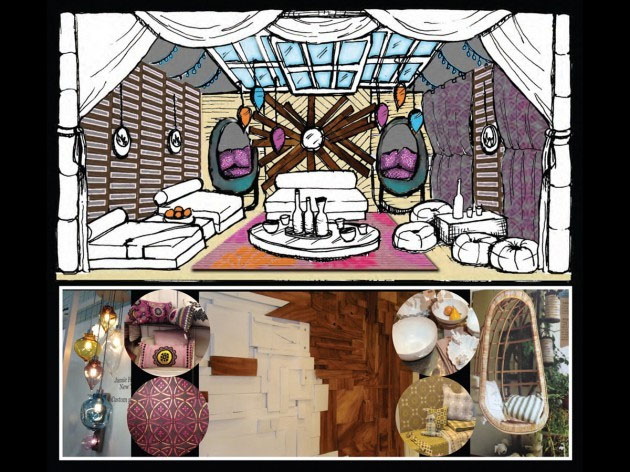 Glamping — the art of glamorous camping — allows one to satiate their love for the outdoors without having to deal with the less palatable aspects like bugs or inhospitable weather. In their collaborative space, Mobius Home and Studio G Creations fuse Moroccan and Pacific Northwestern elements to create an airy, casual den for enjoying the company of fellow travellers.
5. A Lair Fit For the Queen by The Art Institute of Portland and Ikea Portland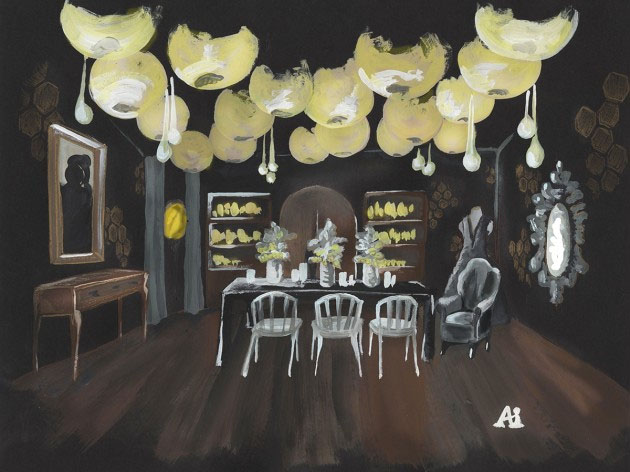 In preparation for Serving Up Style, The Art Institute of Portland team comes up with a character before deciding on how to lay out and decorate their room. "Being that lupus is most common in women, this year we felt passionate about creating a strong female role," the team said in their Houzz.com questionnaire. From this idea, they created a fierce, decadent space featuring the most elegant pieces in the Ikea catalogue.
What did you think of our picks? To see the full list of designs, visit the Serving Up Style Design Teams page.
Did we leave out your favorite? Let us know who you think should win in the comments area.