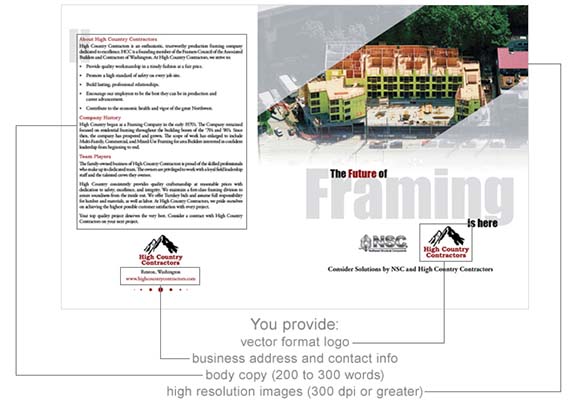 Parr Marketing Group is the in-house advertising agency for The Parr Company. Our creative staff and network of external marketing partners spend all day in the marketing world. We can help define your message, identify your target market and work with you to obtain the most efficient use of your advertising dollars.
Starter Marketing Packages
Whether you're just getting started marketing your business or completely rebranding your image, these marketing packages are perfect for you. We have the expertise to design logos, brochures, business cards, letterhead, and more.
Direct Mail
Parr Marketing Group offers direct mail campaigns that can target specific zip codes. We also offer reporting services so you can track the effectiveness of each mailing.
Jobsite Signs
Jobsites naturally attract attention from the general public so it makes sense to post a sign with your business name and contact information on the site. Parr Marketing Group offers standard 18″x24″ signs printed on corrugated plastic.
Need More Information?
Use our
contact form
for more details and pricing information.