Check out these deck winterizing tips from Parr Lumber decking experts.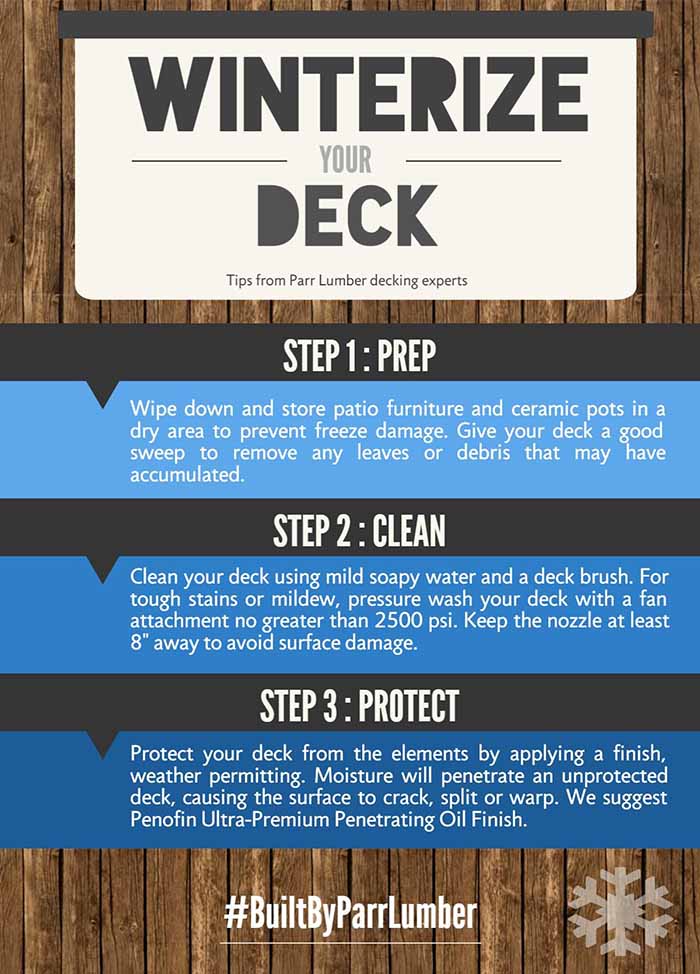 Three Steps to Winterizing Your Deck
Step 1: Prep
Wipe down and store patio furniture and ceramic pots in a dry area to prevent freeze damage. Give your deck a good sweep to remove any leaves or debris that may have accumulated.
Step 2: Clean
Clean your deck using mild soapy water and a deck brush. For tough stains or mildew, pressure wash your deck with a fan attachment no greater than 2500 psi. Keep the nozzle at least 8″ away to avoid surface damage.
Step 3: Protect
Protect your deck from the elements by applying a finish, weather permitting. Moisture will penetrate an unprotected deck, causing the surface to crack, split or warp. We suggest Penofin Ultra-Premium Penetrating Oil Finish.