Thank you to our Veterans and those who came out for Celebrate Veteran's Day at the NW Natural Street of Dreams. With over 400 people in attendance, the amount of support for those who served was astounding. The flag raising ceremony was performed by the National Guard while Kelli Harrington sung a powerful rendition of the National Anthem. Patrons honored our military members by observing a moment of silence.
Two extraordinary Veterans spoke at this year's Celebrate Veterans event, Master Sergeant John Steinbaugh, USA (Ret.) and Colonel Travis Burdine, USAF.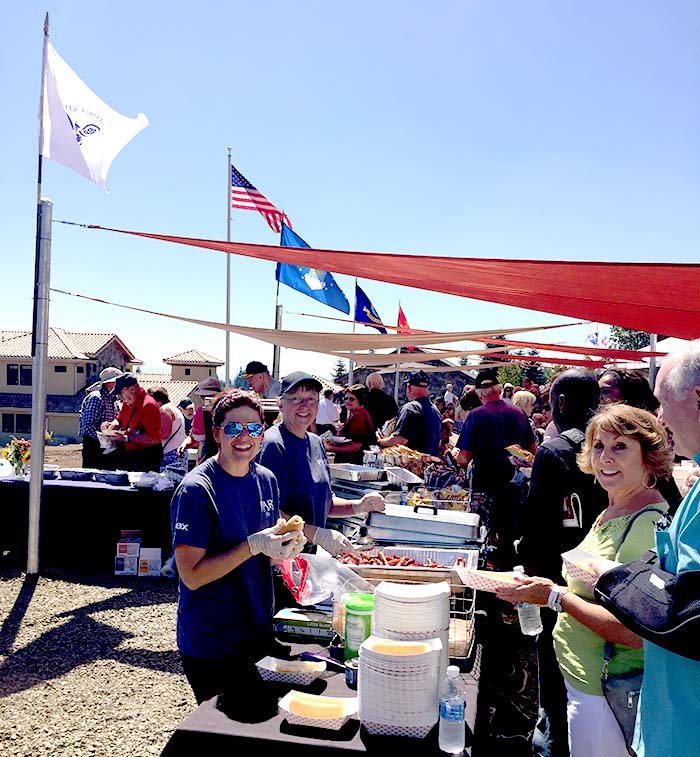 MSgt Steinbaugh, a decorated member of the U.S. Army, has 20+ years of Special Operation experience and 30+ months of combat experience as a Special Operations medic. He is also the President of the Veterans Sportsman Alliance. The VSA an organization made up of retired Veterans and volunteers committed to bettering the lives of those who have served and sacrificed. The primary mission of VSA is to get injured and disabled Veterans out of the house and hospital, and into the therapeutic surroundings of nature and outdoor adventure. The VSA is a 100-percent volunteer program and operates primarily on donations sponsorships.
Colonel Burdine grew up in SE Portland and attended David Douglas High School. In 1994, he received his commission as a graduate from the United States Air Force Academy. Colonel Burdine spent 22 years on Active Duty and accrued 3400+ flight hours. Last December, he was promoted to Bird Colonel and is the Chief of the Defense Support Division, Headquarters United States Air Force, Pentagon, Washington, D.C. Colonel Burdine is retiring this month and moving to The Dalles with his wife, Sheril Allen.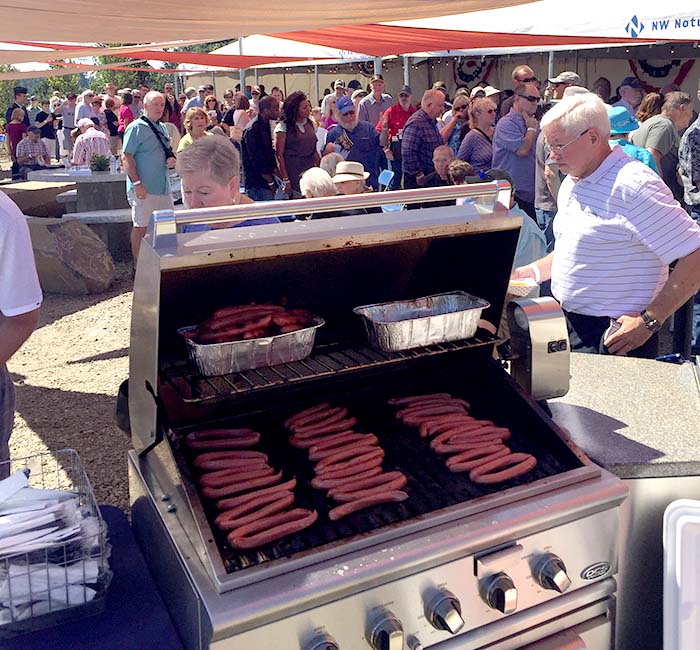 "Veteran's Day" at the Street of Dreams was established in 2014 by home builder Gerald Rowlett of Westlake Development Group. Rowlett has been building custom homes for almost 30 years. This event was created as a way to thank those who have served our country while raising awareness to our Veteran's needs. Admittance to the Street of Dreams and a catered lunch is provided at no cost for current and former military members.
On behalf of Parr Lumber, we would like to thank all of our active and retired military members.
For more information of the Veterans Sportsman Alliance or to donate, please visit their website