The ranch house (photo above via Pinterest).
But what makes this style so desirable? Housing experts divulge that ranch homes, also referred to as a rambler, are built quickly and affordably. Plus, buyers have access to endless opportunities for customization.
Let's take a look at the history of this prominent home style.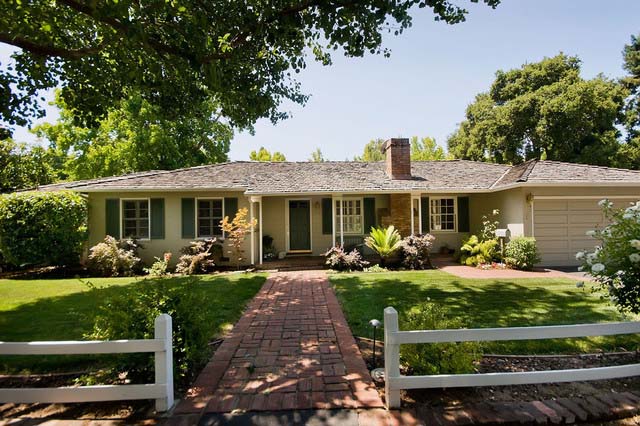 Photo via Houzz
Ranch homes first made their appearance in the early part of the 20th century, but became increasingly popular over the next five decades. Common features include a long, low, ground-hugging profile. Sliding glass doors link the outdoors and the indoors, a major purpose of the ranch style. With an emphasis on the backyard, connecting the living space directly to the patio is essential. The vast majority are single-story, a favorable trait for those wishing to avoid stairs. Attached garages and simple exteriors are agreeable features. However, livability is the true selling point of the American ranch home. The open, flexible floor plans are uncomplicated, creating a space that encourages togetherness. Today, homebuyers gravitate toward open floor plans, which connect the kitchen, family room and dining room into one "great room."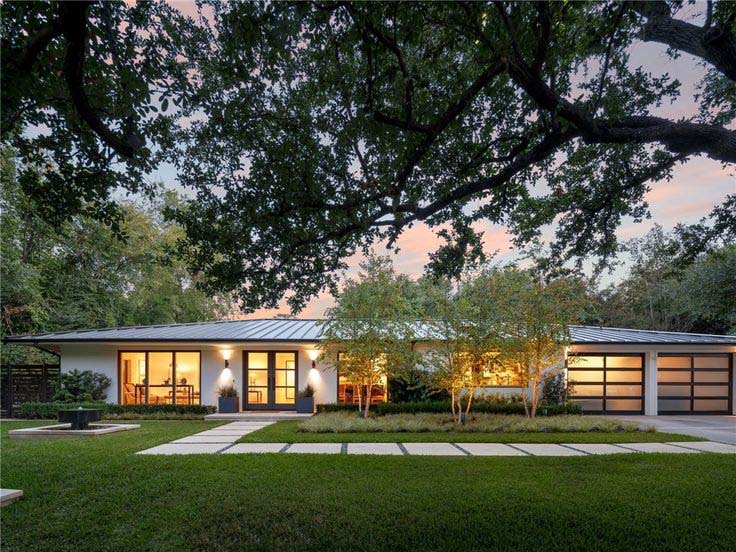 Despite a brief slump in the 1980s and 1990s, ranch homes are back in the spotlight once again, but with a twist — we bring you Modern-Day Ranch Homes. Younger buyers and contemporary-loving individuals gravitate towards the retro style, but appreciate modern elements, such as oversized windows and sliders, skylights, pass-through kitchens, and clean lines. Moreover, partition-style doors are common and create a genuine outdoor-room feeling, simultaneously adding a modern aesthetic.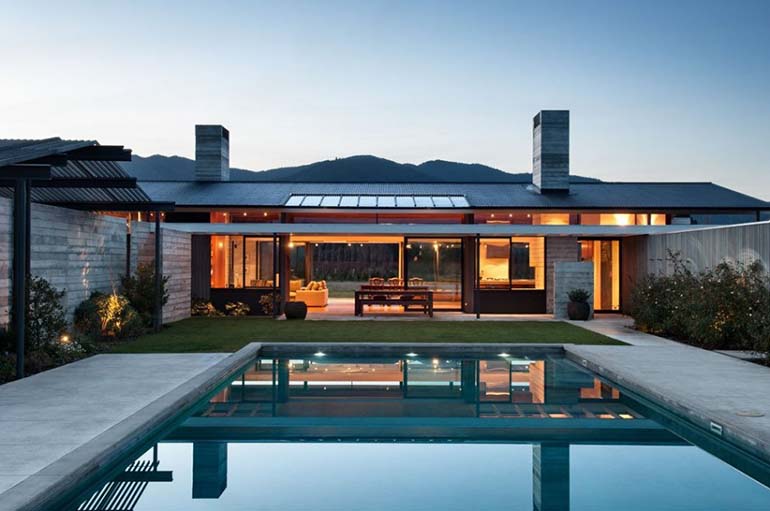 A word to the home buyer — there are caveats you should heed! Ranch homes may be less energy-efficient than more compact styles, due to their sprawling layout. In addition, most lack basements and attics, eliminating room for extra storage. But for those willing to overlook these minor flaws in exchange for livability, the ranch home was practically made for you.
We want to hear from you! What traits do you like (or dislike) in the Traditional American Ranch Home? How about the Modern-Day Ranch Home?