Are you looking for a project this Memorial Day Weekend? We suggest building your very own planter box. The best part about this project is it is completely customizable to fit your needs. Big or small, tall or short, modern or traditional, the design possibilities are endless.
If you're looking for some inspiration, take a look at three planter boxes built at several of our Parr Lumber stores.
Parr Lumber Vancouver
Parr Vancouver blew us out of the water with their unique planter box bench (photo at top). This beautiful bench is not only extremely creative, but also practical. Use the two posts to plant flowers, herbs or bushes. Can you imagine how wonderful a fragrant plant like lavender would be? When you've finished building, we suggest pouring yourself some lemonade, taking a seat and enjoying your new bench all summer long.
Parr Lumber West Linn
Parr West Linn took a traditional planter box style and gave it a modern twist using vertical boards as a backdrop. Complete with post caps, this stunning planter box would look fantastic on any deck or patio.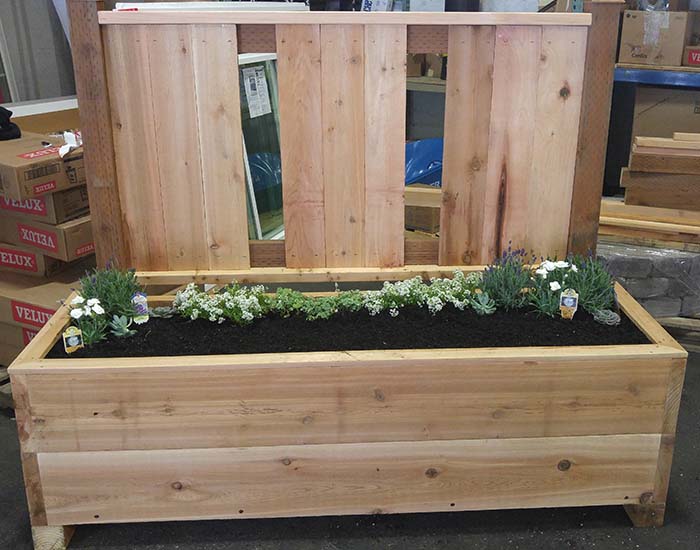 Parr Lumber Salem
This beautiful planer box was designed and built at our Salem location. The planter is highly functional and the ideal place to grow sweet peas. The hog wire provides plants with the space and support needed to grow vertically, while the bed below is perfect for flowers and herbs. The best part about this planter is how tall it is. Your back and knees will definitely thank you!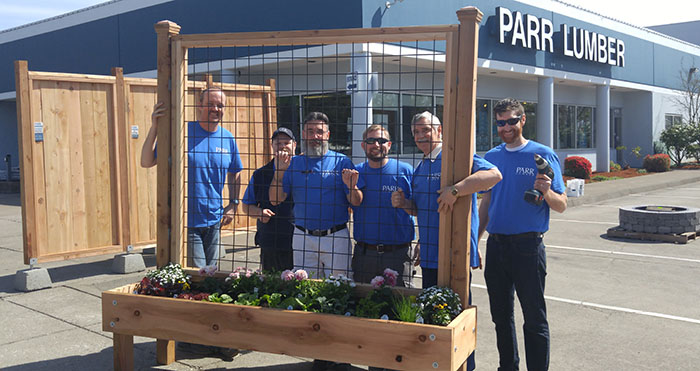 Have you built a planter box? Share your project with us in the comments below!