We have a fun project today for those of you who love to work with potted plants. Amber, our manager in Albany, is going to explain how to build a garden work bench using fencing boards. This is an easy-to-do project that only takes about 20 minutes. The tools you will need are: drill, tape measure, saw (circular or miter), square and brush. Below are the list of materials and cut list:
Materials
(1) 2×4 20′ or (2) 2×4 10′ exterior grade lumber
(16) 1×6 6′ dog eared fencing boards (flat top is also OK)
Small box of 1-5/8″ exterior grade screws
Exterior stain
Cut List
2×4
4 @ 27-1/2″ (shelf back and ground supports)
4 @ 20″ (bottom shelf side support and optional ground side support)
2 @ 14-1/2″ (middle shelf side supports)
2 @ 9″ (top shelf side supports)
Note: if you're using two 10′ pieces instead of one 20′ lumber, use the following cut list for each piece:
2 @ 27-1/2″
2 @ 20″
1 @ 14-1/2″
1 @ 9″
Fencing
7 @ 6′ (5 back boards and 2 side boards)
2 @ 65″ (side boards)
2 @ 43″ (side boards)
2 @ 20″ (side boards)
9 @ 27-1/4″ (3 boards per shelf)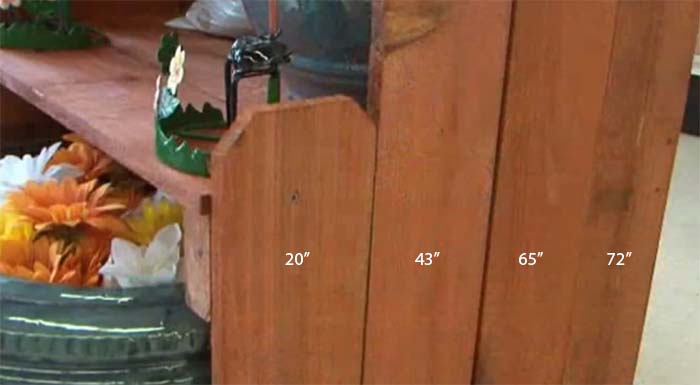 The first step of this project is to stain the boards. You can stain the boards after the garden bench has been assembled, but it's easier if you stain it now and do touch-up's after assembly. Note: you can also leave the boards unstained and let them age naturally into a grey color.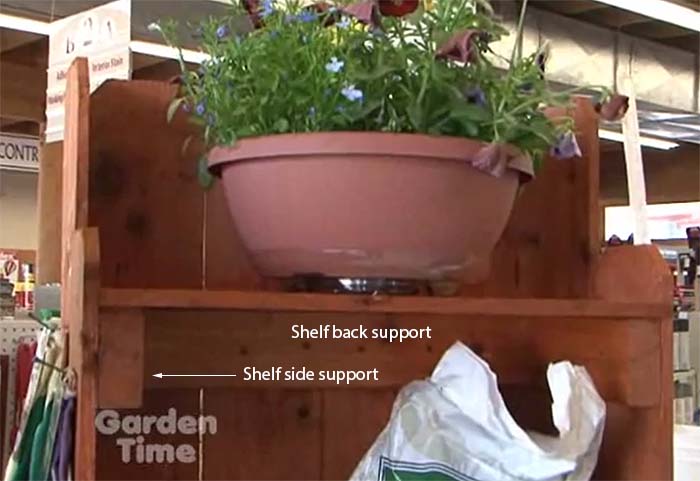 The second step is to cut the fencing boards according to the cut list above. Feel free to change the cut length to suit your needs. In our project, we used dog eared fencing boards for the project. The dog-eared cedar gave the bench a finished look that was very beautiful. However, if you prefer, you can use flat top fencing boards instead.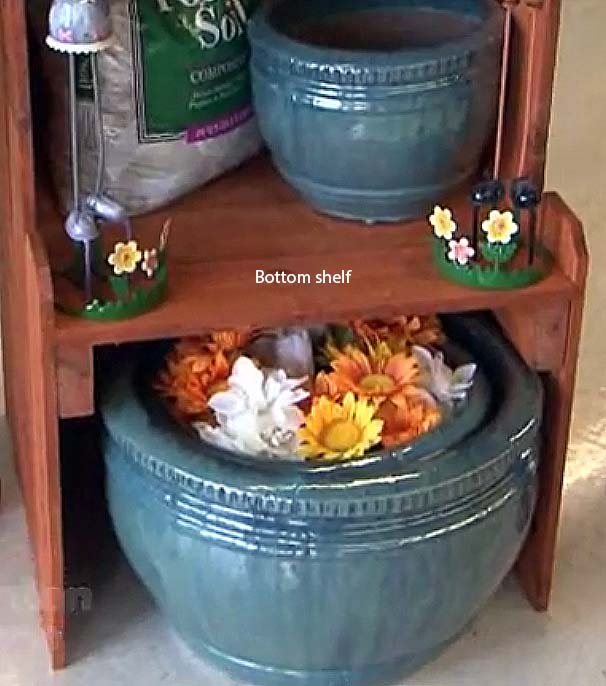 The next step is to screw the fencing boards and 2×4's together and touching up the stain. Finally, you can add additional screws to the side and back for hanging up garden tools.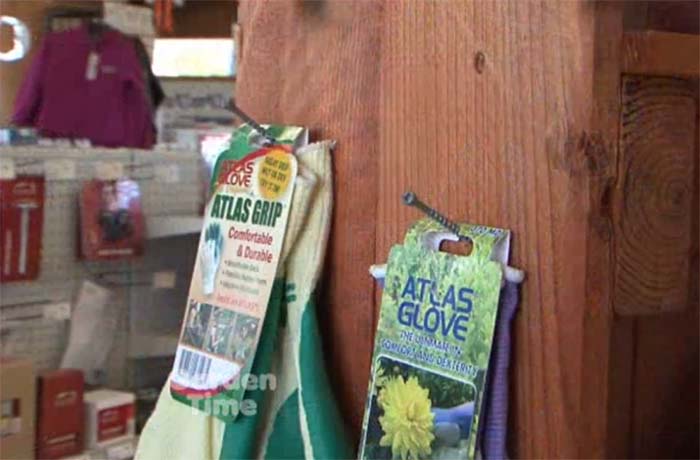 Below is a video about how to build a garden work bench with fencing boards.
Need Help?